We offer a comprehensive product range for the generation of heat and steam using solid fuels, oil, gas, and electricity. Osby Parca has held a leading position in the Swedish boiler market since the company was founded in 1935 – a position we maintain with our boilers' high efficiency and low emission levels.
We offer individual boilers as well as complete boiler systems with ash handling equipment, flue gas cleaning equipment, and control systems. Our design and production department is located in Osby, Skåne, where our experienced and skilled engineers, welders, and other employees design, cut, weld, and assemble our robust and efficient boilers – from start to finish.
We offer a wide range of solid fuel boilers in sizes between 100 kW - 8 MW, for burning pellets, briquettes and dry wood chips (<35% moisture), or moist wood chips (35-55% moisture).
Efficient boilers for renewable oil and gas as well as conventional fuels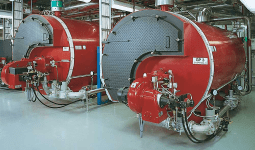 Steam production with various fuel types
Electric boilers and electric cassettes
The electric boilers in Osby Parca Eco serie are a flexible and simple solution for hot water production, in sizes 36 - 504 kW. As an affordable complement to heat pumps we also may offer an electrical cassette.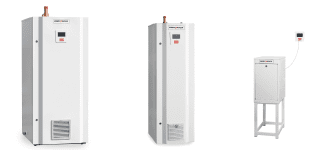 Pre-fabricated boiler rooms
Great quality, Swedish made! Osby Parca started delivering transportable boiler rooms fifty years ago. Today our reliable boilers for biomass fuels can provide hot water or steam by firing pellets, briquettes or wood chips. Another popular solution is using a highly efficient boiler fired with bio oil.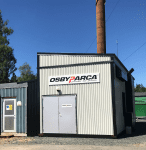 Boiler plants with a total of minimum 1 MW plant power must have an effective flue gas cleaning to stand valid demands concerning limited emission values. We offer a modern and compact solution which clearly meets current and expected tougher emission values.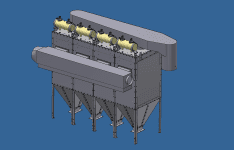 Different types of fuels demands various types of storage. Besides silos for wood fuels as wood chips, briquettes and pellets, we may deliver oil tanks as well.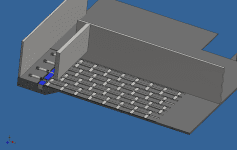 For those boiler models that do not have an integrated combustion equipment, there are different options, depending on the boiler model and available fuel.