Vi erbjuder en omfattande produktserie för generering av värme och ånga med fastbränslen, olja, gas och el. Osby Parca har innehaft en ledande roll på den svenska pannmarknaden sedan företaget grundades 1935 – en position som vi bibehåller med våra pannors höga verkningsgrader och låga utsläppsnivåer.
Vi erbjuder enstaka pannor såväl som hela pannsystem med askhanteringsutrustning, rökgasreningsutrustning och kontrollsystem. Vår konstruktions- och produktionsavdelning är placerad i Osby, Skåne, där våra erfarna och kompetenta ingenjörer, svetsare och övriga anställda konstruerar, skär, svetsar och bygger ihop våra robusta och effektiva pannor – från ax till limpa.
Biomass fuels are all around us. The human kind has always used bio-fuels for its development – from bonfires fed with logs to major biomass heating plants. With the world's oil wells drying up we're entering into a new era, an era in which biomass fuels will be a part of the fuel mix that will have to replace the conventional fuels, primarily oil and gas. Osby Parca offers industry leading solid fuel boilers and is the preferred option of Sweden's boiler personnel.
Efficient boilers for conventional fuels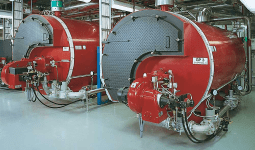 Steam production with various fuel types
A flexible and simple solution for hot water production, in sizes 36 - 504 kW.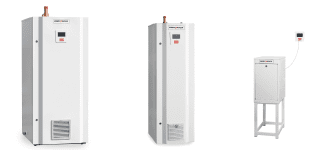 Pre-fabricated boiler rooms
Great quality, Swedish made! Osby Parca started delivering transportable boiler rooms fifty years ago. Today our reliable boilers for biomass fuels can provide hot water or steam by firing pellets, briquettes or wood chips. Another popular solution is using a highly efficient boiler fired with bio oil.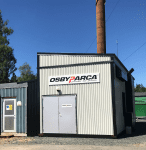 Boiler plants with a total of minimum 1 MW plant power must have an effective flue gas cleaning to stand valid demands concerning limited emission values. We offer a modern and compact solution which clearly meets current and expected tougher emission values.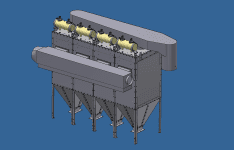 Olika typer av bränsle innebär olika typer av förvaring och vi kan ordna det mesta. Förutom silos för träbränslen såsom flis, briketter och pellets, kan vi också medleverera bl a tankar för olja.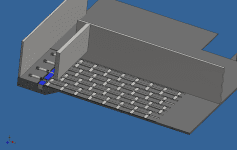 For those boiler models that do not have an integrated combustion equipment, there are different options, depending on the boiler model and available fuel.